UV Nail Polish Removed In Just 5 Minutes.
Works fast, efficient, and keeps your nails healthy and intact.

Five nail slots to simply slip your fingers into.

Safe and easy to use steaming system that doesn't go past 52 C.

Removes all of the polish off of your nails with no damage to your cuticles.
You can just sit back, relax and enjoy your favorite show!
Making it easier for you to get off those stubborn nail polish in the comfort of your own home and not have to hire a professional to do it for you.
Remove Your Nail Polish, No Mess & Pay Less.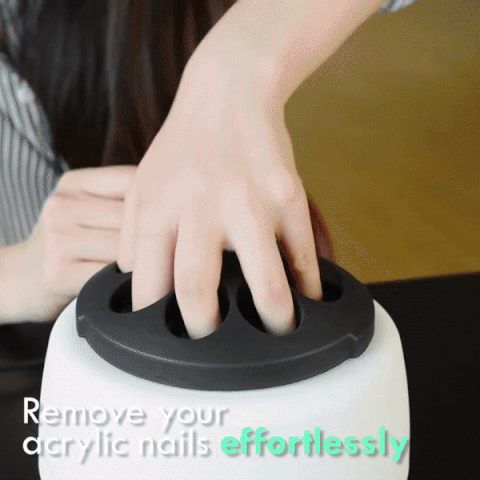 "Not only it can be used to remove nail polish, you can also remove acrylic (powder or gel), shellac too!"



Due to increased demand caused by reluctancy to visit Nail Salons during COVID-19,
Ellixi Skin™ Nail Polish Remover Device
is selling out fast!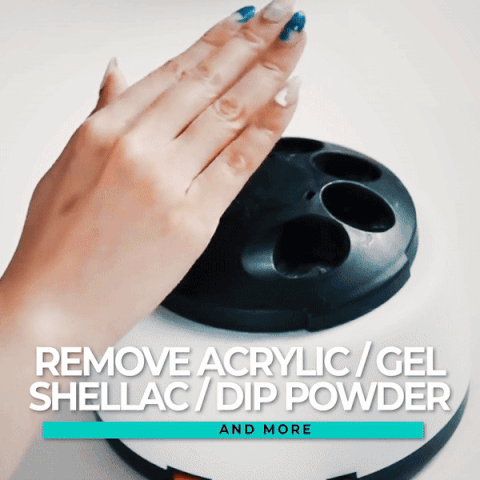 STEP 1: Open The Lid And Pour Acrylic Liquid (5ml)
STEP 2: Tighten The Lid And Plug In The Power To Heat
STEP 3: The Indicator H Lights Up. When The Indicator S Lights Up Red (About 2 Minutes), You Can Insert Your Fingers And Start Removing Nails.